BU-KYUNG will be a company that
gives customers confidence and trust.
BU-KYUNG Co., Ltd. will endeavor to grow one step further than now to produce better products with the best technical staff who have accumulated the know-how in their field. Also, we will contribute to various industrial developments with the intention of fulfilling our promise of more than 100% customer satisfaction.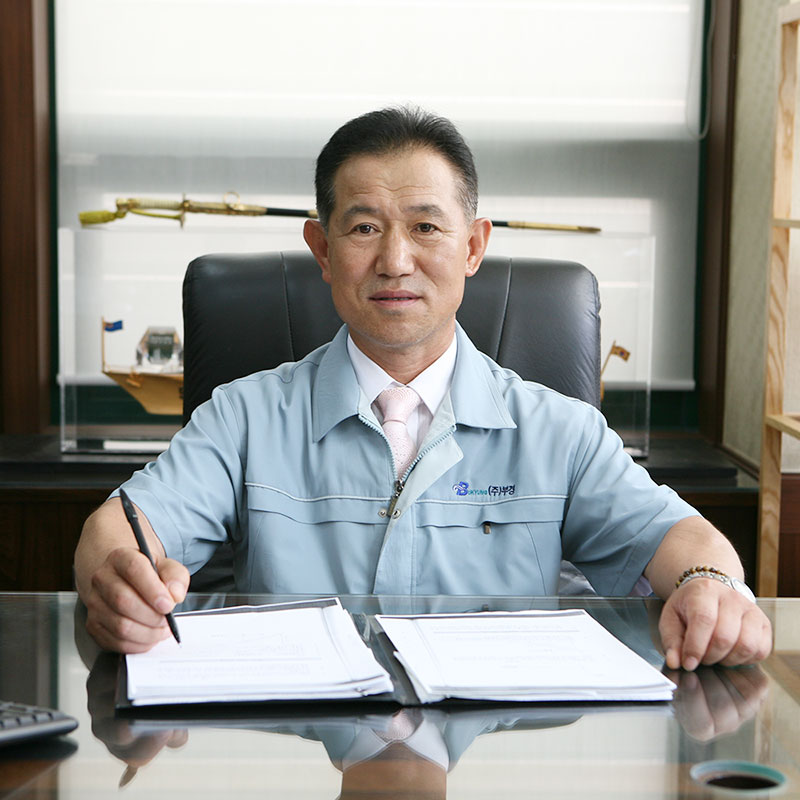 Hello! Thank you for your interest in BU-KYUNG Co., Ltd.
BU-KYUNG, a manufacturing specialist of aircraft parts, has focused on the development of the aviation industry since its establishment in 1985 and succeeded in localizing aircraft engine parts for the first time in Korea. Since then, we have been recognized for high-precision, high-speed machining technology through steady research and development, and have been producing and supplying products by participating in business of gas turbine components for generator and defense parts.

In addition, we established Compressor Division and developed the world's first oil-free compressor equipped with cooling device to improve the problems of the existing oil CNG compressor. Through this, we are growing into a company with truly advanced eco-friendly mechanical technology.

BU-KYUNG Co., Ltd. will continue to strive to become a leader in the 21st century value creation era through endless self-innovation and change in hand with customers confidence and trust.
Please watch the emergency of BU-KYUNG Co., Ltd. aiming to become a leading global company. Thank you.
CEO Kim Chan-Mo